Packard Center ALS Strategy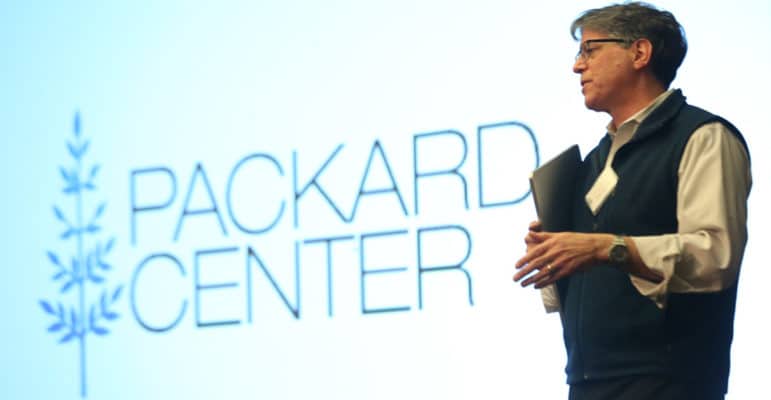 Sharper focus is key to finding truly disease-modifying treatments for people living with ALS. Historically, research efforts have been fragmented. While scientists worldwide have advanced knowledge of the disease, it's often piecemeal and poorly integrated. The Packard Center ALS strategy is decidedly different than any other ALS-focused organization. Specifically, the Packard Center invites the best investigators in different aspects of ALS pathology to work on highly relevant research areas, providing essential catalyst funding and ultimately a coordinated and rational attack of important questions in the field. There are three pillars to the Packard Center ALS Strategy:
Recruit Committed ALS Investigators Worldwide – The Packard Center consists of a group of committed scientists throughout the world who tackle key questions on the cause and treatment of ALS. To support their studies – sometimes work not directed specifically toward ALS – the Center provides expertise, advanced technology, and a highly collaborative spirit.

Integrate Investigative Knowledge – Under the guidance of the Packard Center Scientific Director and Executive Director, the Scientific Advisory Board steers investigation into novel areas with the potential to advance ALS research. This integrative approach, which includes the advice of physician-researchers at the two Johns Hopkins ALS Clinics and elsewhere, facilitates strategic investments into research that is anticipated to uncover fundamental disease mechanisms that will inform the development of disease-modifying therapies and informative biomarkers.

Foster Discourse and Collaboration – Since its start, Packard-funded investigators have been required to attend monthly meetings and an annual symposium. These forums offer unique opportunities for Packard scientists to provide critical updates on new approaches to ALS and the chance to brainstorm, strike new collaborations, and provide essential feedback on each other's work. In addition, specialized topic-focused workshops are held 1-2 times a year to bridge important gaps and make crucial connections in connected fields. An important spinoff of these formats is the opportunity for junior and early career investigators to be mentored by leaders in the field, thereby ensuring the long-term sustainability of the ALS research pipeline.
The Packard Center ALS research strategy is a tried and true approach to accelerate discovery and moving basic/fundamental research towards the clinic.