Clinical Care for ALS
Johns Hopkins offers two clinical care options for patients with ALS: the ALS Clinic at Johns Hopkins and the Center for ALS Specialty Care.
These world-respected medical destinations for people living with ALS are not directly a part of the Packard Center, although clinic patients often sign up for research studies, or clinical trials, that test potential Center-derived therapies. While the Packard Center does not diagnose or provide clinical care to patients, it does work closely with other clinical care entities to help promote their work and to support clinical trials as well as basic research.
ALS Clinic at Johns Hopkins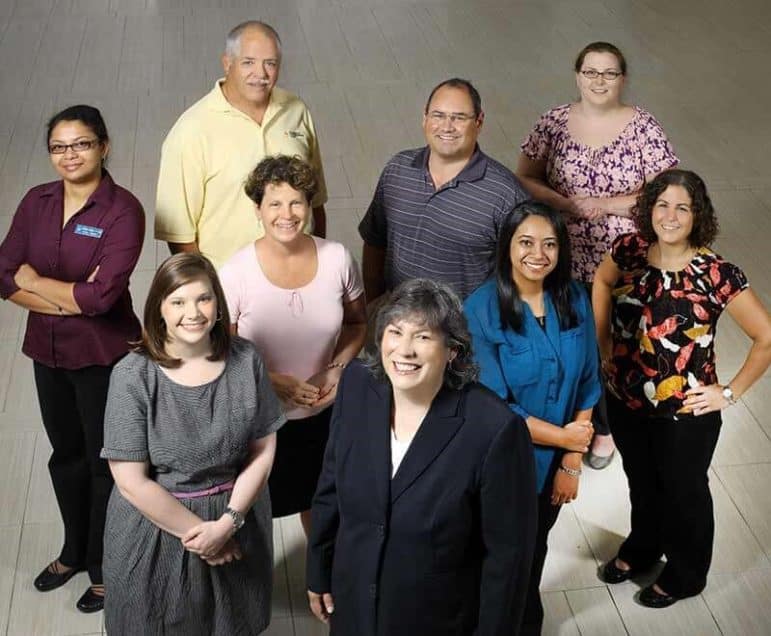 The ALS Clinic at Johns Hopkins is a world recognized leader in providing superior medical care and offering the latest in clinical trials and therapies to ALS patients. Located with the Johns Hopkins Hospital in East Baltimore, the Clinic provides comprehensive care and disease education from initial diagnosis to advanced disease. Their compassionate team provides support for patients and their families with a therapeutic goal to maximize a patient's health, functioning, and ability using available therapy, equipment, exercise, and nutrition. Clinical research participation is offered to all appropriate and eligible ALS clinic patients.
Once diagnosis is confirmed by a neurologist, the ALS clinical team directed by Lora L. Clawson, MSN, CRNP creates a clinical care plan after a thorough assessment by all team members.
For more information or to schedule an appointment, please visit the ALS Clinic at Johns Hopkins website.
Center for ALS Specialty Care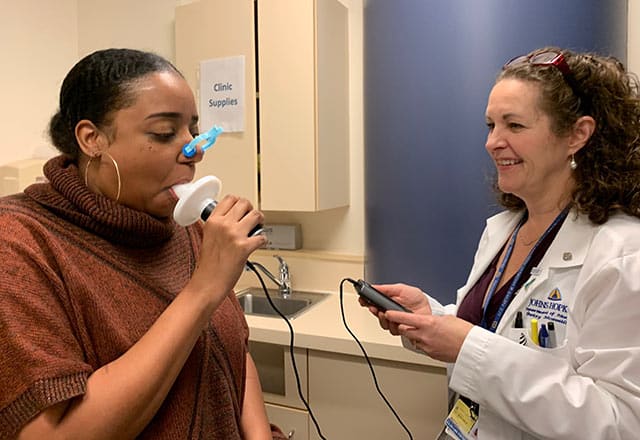 Studies show that care in a multi-specialty ALS clinic improves both longevity and quality of life. With a diverse range of expertise, the Center for ALS Specialty Care helps patients and families navigate the various aspects of this difficult disease. Patients have access to exerts who offer unique expertise to guide patients through this disease, including:
Neurological Care
Occupational Therapy
Palliative Care
Pulmonary Care
Physical Therapy
Speech-Language Pathology
Located at Johns Hopkins Outpatient Center in Baltimore, MD, the Center for ALS Specialty Care is sponsored by the ALS Association, and is under the direction of Nicholas Maragakis, MD.
For more information about the Center for ALS Specialty Care, please visit their website. To request an appointment, please call: 410-614-1196.