Donate and Support ALS Research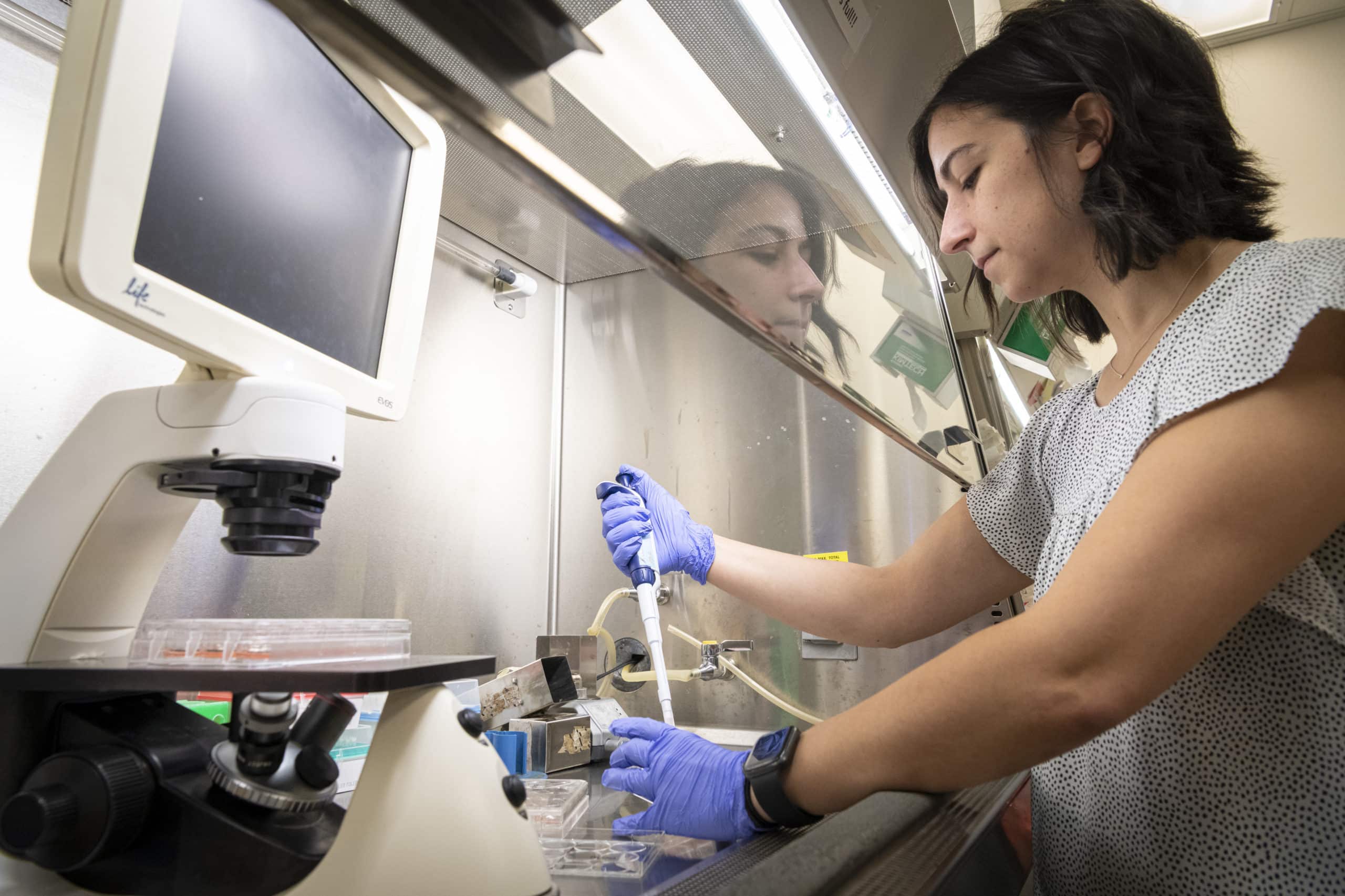 Through our collaborative ALS research, the Packard Center seeks to unlock ALS. Your generosity helps bring us closer to a cure.
Over 30,000 people currently have Amyotrophic Lateral Sclerosis (ALS), and nearly 5,600 people are newly diagnosed each year. We are working to help improve the lives of people living with ALS and are striving for a cure.
Your tax-deductible contributions are essential to support our accelerated Packard-sponsored ALS research taking place in labs all around the world. The Packard Center is fully funded through philanthropy. Your generosity helps to fulfill our mission and bring us closer to a cure. Thank you!
Mail Your Donation
To make a gift by mail, send a check to:
Robert Packard Center for ALS Research at Johns Hopkins
Attn: Meg Whiteford
855 N. Wolfe Street, Suite 270
Baltimore, MD 21205
Make Your Gift Online
Donate by credit card through our secure link.
Additional Ways to Give
Choose Robert Packard Center in the Gift Allocation drop down menu
Enter ALS Research in the Designation Description.
For ACH or wire transfer instructions: contact Meg Whiteford.
Support Our Future
Gift planning allows our donors to choose ways of giving that meets their needs and the needs of the Packard Center. Contact us to achieve optimum tax, financial and philanthropic results.
Does Your Employer Match Your Gift?
Many employers sponsor matching gift programs, which means they will match any charitable contribution made by their employees. To find out if your company has a matching gift policy, click here.
Other Helpful Information
The Robert Packard Center for ALS Research at Johns Hopkins operates as a 501(c)(3) under the Johns Hopkins School of Medicine.
To designate memorial gifts in honor of a loved one to the Robert Packard Center for ALS Research, contact Travis Smith.
EIN: 52-0595110
Packard Center Development Team
Please contact us with any questions or to learn more: