Our Story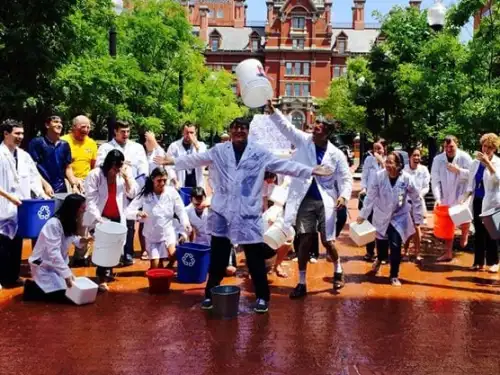 Late in 1999, a small group of scientists, patients and philanthropists met at Johns Hopkins to change the status quo for research on amyotrophic lateral sclerosis (ALS). Convinced that existing ALS research suffered from a piecemeal approach, which needed focus and a streamlined path to a cure, the group formed the Center for ALS Research at Johns Hopkins. With multimillion dollar funding from respected sources including the Baltimore Orioles, the Emily Davie and Joseph S. Kornfeld Foundation and the Robert Packard Foundation, the Packard Center opened in February 2000 on Johns Hopkins University's medical school campus in Baltimore, Maryland.
In 2002, a considerable donation from the then-named Robert Packard Foundation, in San Francisco, California, prompted the Center's name change to its present, Robert Packard Center for ALS Research at Johns Hopkins.
Today, more than 150 scientists from Hopkins, other universities, and biotech companies worldwide now collaborate at this Center without walls.
About Robert Packard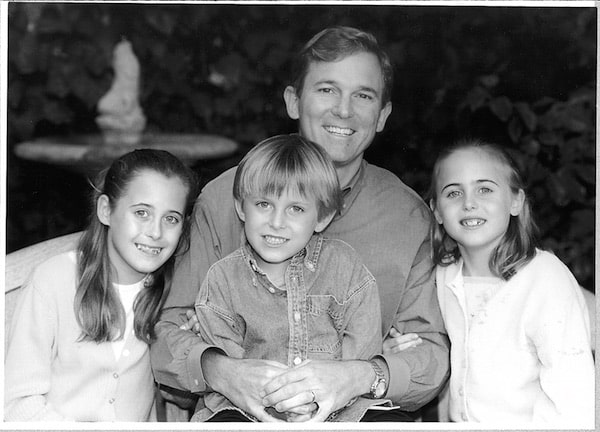 Robert "Bob" Packard was an insightful investment banker in San Francisco, who, early on, sensed the rising swell in technology and the telecommunications industries of the late 1980s. He was among the first on Wall Street to grasp the Internet's far-reaching potential and, as head of technology investment banking for the firm Alex Brown, nurtured companies such as America Online, Amazon.com and Microsoft.
Packard delighted in watching new companies bloom. "He saw possibilities before the rest of us did," says Anne Martin, former president of the Robert Packard Foundation and former chairman of the Center's Board of Governors, who worked closely with him, "and understood how to build something big and lasting."
But in November of 1999, at age 41 and at the high point of his career and family life, Robert Packard learned he had ALS.
"After Bob returned from Johns Hopkins with a confirming diagnosis," says Martin, "he realized that no therapy existed for ALS and, even worse, that no clinical trials that could help him lay on the horizon. But he'd come back from Baltimore with something like hope, impressed by the Hopkins research effort and by a young doctor named Jeffrey Rothstein who devoted much of his life to the disease."
Bob saw a way to fight ALS and create something positive in the midst of despair.
By February of 2000, though slowed by a rapidly progressing form of ALS, Packard led his family, freinds and colleagues to create the Robert Packard Foundation, raising more than $4 million and naming Martin as president. Together with the Emily Davie and Joseph S. Kornfeld Foundation, led by President Chris Angell, Packard launched a novel attack on the disease by providing the initial funding for the Center for ALS Research at Johns Hopkins. In August of that year, Robert Packard died, leaving a wife and three young children. Today, his eldest daughter, Lauren Packard, continues his legacy by serving on the Packard Center Board of Governors.
Through a generous commitment made by the Robert Packard Foundation, the Center was named in honor of the late Robert Packard in July 2002.
Today, the Robert Packard Center for ALS Research represents the lasting legacy of Bob Packard's drive and determination and his focus on curing a rare, cruel and always-fatal disease.