Packard Center and the Live Like Lou Foundation announce joint grant to study cellular and animal models of SPTLC1-related juvenile ALS.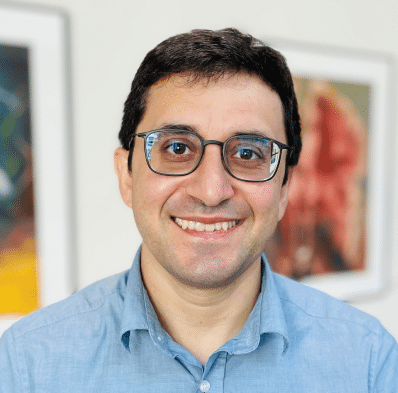 The Robert Packard Center for ALS Research at John Hopkins and the Live Like Lou Foundation have announced plans to jointly fund a one-year research grant for Payam Mohassel, MD, PhD (Johns Hopkins) to study cellular and animal models of SPTLC1-related juvenile ALS. Recent work in his lab led to the discovery of a new genetic form of ALS that stems from excessive activity of an enzyme called serine palmitoyltransferase. This study seeks to create cellular and animal models of this new form of ALS to enable future studies to help better understand and to test candidate therapies.
"We are excited to collaborate with the Live Like Lou Foundation to jointly fund this important research," noted Packard Center Scientific Director Dr. Christine Vande Velde.
This grant will generate new human neuronal cell models and humanized mouse models in which to study pathogenic mutations in SPTLC1, an essential component of the sphingolipid metabolism pathway. Sphingolipids are specialized lipids that participate in cellular signaling that have been implicated in neuronal homeostasis.
"We are hopeful that exploring this understudied mechanism will inform on motor neuron homeostasis and that these models will be valuable to future development of targeted therapeutics," Vande Velde also stated.
"Our investment in emerging scientists brings unique and impactful discovery to ALS research," shared Live Like Lou Foundation Executive Director Wendy Faust. "We are honored to partner with Packard to advance early-stage researchers in their work," Faust finished.
Mohassel, an associate professor of neurology at the Johns Hopkins University School of Medicine, specializes in myopathies, muscular dystrophies, and other hereditary neuromuscular disorders and is the co-director of the Johns Hopkins Myositis Center.
About the Robert Packard Center for ALS Research
The Robert Packard Center for ALS Research at Johns Hopkins is an international collaborative research group of committed scientists who tackle key questions related to the cause and treatment of ALS. To support their studies, the Center provides expertise, advanced technology, and a highly collaborative spirit. The core of the Center's mission is to find real therapies and ultimately a cure for ALS. The hope is in the science.
About the Live Like Lou Foundation
The Live Like Lou Foundation was established in 2017 as a national nonprofit with a vision to leave ALS better than we found it. Named in honor of MLB Hall of Famer Lou Gehrig, Live Like Lou supports ALS families, funds emerging researchers seeking meaningful treatments and cures for ALS, and helps generate awareness of Lou Gehrig's disease. In the face of his ALS diagnosis, Lou Gehrig continued to live his life with courage, determination, and gratitude… this is what it means to live like Lou.